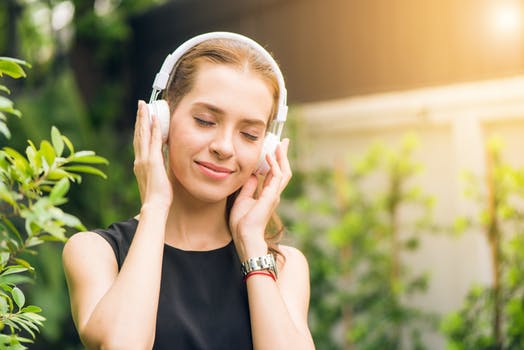 What Is Tinnitus?
The American Tinnitus Association defines tinnitus as the perception of sound in one ear, both ears, or in the head when there is no external sound is present. Tinnitus isn't classified as a symptom of an underlying condition, such as age-related hearing loss or an ear injury.
What Causes Tinnitus?
In many cases, it is difficult to identify the exact cause of tinnitus. However, there are some underlying medical conditions that have been reported to cause tinnitus such as diabetes, hypertension, TMJ, ear disease, cardiovascular disease, and hearing loss. Some of the non-medical underlying conditions that have been reported are from noise, head trauma, stress, whiplash, and substances such as alcohol or nicotine.
Is There A Cure For Tinnitus?
Currently, there is no set cure for tinnitus, but there are treatment options for tinnitus relief. However, there are steps that can be taken to reduce the symptoms of tinnitus and manage the associated negative effects.
What Are The Symptoms Of Tinnitus?
Tinnitus is typically described as a ringing noise, but some patients may experience buzzing, hissing, whistling, ticking, clicking, or beeping. There is subjective tinnitus, which can only be heard by the patient. There is also a type of tinnitus that can be heard by the doctor using a stethoscope.
What Are The Treatments For Tinnitus?
If your tinnitus is caused by an underlying medical condition, our goal is to treat that condition first. However, if the tinnitus remains after treatment, or resulted from exposure to loud noise, health professionals recommend various non-medical options that may help reduce or mask the unwanted noise. In some cases, tinnitus goes away spontaneously, without any treatment at all. However, it should be understood that not all tinnitus can be reduced or eliminated, no matter how it was caused.
If your tinnitus is being caused by excessive earwax, Dr. Milestone will clean out your ears by suction, or gently flush it out with warm water. If you have an ear infection, you may be given prescription ear drops and antibiotics to help relieve itching and fight infection.
Medications
There have been numerous drugs studied for the treatment of tinnitus. For some, treatment with low doses of anti-anxiety drugs or antidepressants in combination with a steroid placed into the middle ear has been shown to effectively reduce tinnitus in most cases. Furthermore. a medication used for the treatment of abnormal heart rhythms has been shown to reduce tinnitus for some people, but it must be given intravenously or into the middle ear in order to be effective.
Hearing Aids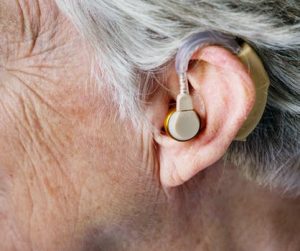 If your tinnitus is causing hearing loss, a hearing aid may be a helpful solution.
Masking Devices
Tinnitus maskers are devices that resemble hearing aids. These devices are designed to play a more pleasant sound than the internal noise produced by the tinnitus. Although, a newer device is a tinnitus instrument, which is a combination of hearing aid and masker.
Finding Treatment For Tinnitus In NJ
Dr. Milestone and our team at The Migraine Center Of NJ are experts in tinnitus relief. We are here to answer any questions or concerns you may have regarding tinnitus treatment in Paramus NJ, Oradell NJ, Fairlawn NJ, River Edge NJ, and surrounding areas of Bergen County NJ. Contact The Migraine Center Of NJ to schedule a free consultation today. Call now (201) 845-8411.
---
Tags: Tinnitus Relief, Tinnitus Relief Bergen County NJ, tinnitus treatment, Tinnitus Treatment Bergen County NJ, Tinnitus Treatment Fairlawn NJ, Tinnitus Treatment Oradell NJ, Tinnitus Treatment Paramus J