Welcome to the Migraine Center of New Jersey.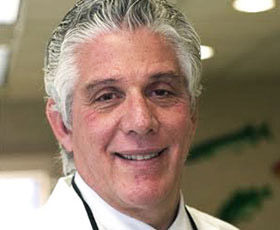 Dr. Milestone has been in practice of orthodontics since June 1980 and has offices in Paramus and West Orange, NJ. For over 30 years, Dr. Milestone has been creating some of the most beautiful and healthy smiles in New Jersey.
Dr. Milestone is also known as a headache orthodontist. He eliminates chronic headaches by treating dental problems that strain the jaw joints and surrounding muscles. If a patient experiences excess strain and stress on the neck and facial muscles, they often suffer from headaches caused by TMJ/TMD. Orthodontic treatment in combination with advanced techniques using TruDenta® is highly effective in alleviating headaches and migraines by relieving the stress caused by alignment issues and muscle imbalances.
Dr. Matthew Milestone is passionate about creating healthy smiles with Invisalign for both Adult and Teen patients (ages 11-19). He is currently one of the top Invisalign providers in New Jersey, and has treated thousands of difficult cases with Invisalign.
Dr. Milestone is proud to have been nominated by his peers for the past decade in NJ Monthly as a Top Orthodontist. He has also received recognition in Guide to America's Top Dentist for the past 13+ years.
Dr. Milestone continues to look to the future to build a practice where patients feel comfortable and happy. He believes the only way to treat a patient is to treat them as they are family. He vows to keep a personal experience for each patient even as he continues to grow the practice.
Migraine Headache Specialist in Paramus NJ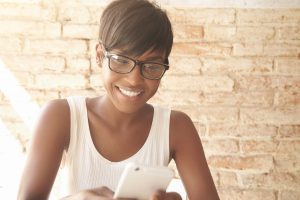 Living a comfortable, pain-free life is not a luxury; it is something that everyone deserves. If you're living with migraines, headache pain, TMJ, TMD, or Sleep Apnea you may not be living your life to the fullest.
At The Migraine Center of New Jersey, Dr. Milestone and his staff provide headache relief, migraine relief, TMJ relief and sleep apnea relief without depending on drug therapy. Through the TruDenta® pain relief system, you can be in control of your healing process and live the life you've always wanted — one free of pain.
Lasting Relief of Your Pain
Headaches, migraines, clenching, grinding, broken teeth and other symptoms are often the result of unbalanced forces within the mouth, head, neck, and jaw. These forces can also be the cause of tinnitus (ringing of the ears) and vertigo.
The Migraine Center of New Jersey is proud to use the TruDenta system which is a revolutionary system designed to diagnose and treat headaches, migraines, face/jaw pain, TMJ, and other recurring discomforts of the head, neck, mouth, and jaw. Through a series of painless tests, we can help discover the source of your pain and prescribe a personalized program of therapy and rehabilitation designed to lead to lasting resolution of your migraine and headache pain.
We also understand the effects that TMJ/TMD, sleep apnea, and snoring can have on your quality of life. As a TMJ specialist, Dr. Milestone has years of experience in treating abnormal force-related symptoms that may be causing these issues.
Headache Relief in Bergen County NJ
Nothing disrupts your life like a migraine or headache. Nearly 36 million Americans, including many in NJ, suffer from migraines and search for a headache doctor or migraine relief doctor to help them solve the problem. If you are dealing with one headache or migraine or more per week and want to find migraine relief and headache relief without drugs, then you owe it to yourself to make an appointment with Dr. Milestone in his Paramus, New Jersey in Bergen County office. Dental issues from poorly aligned teeth to clenching your jaw while sleeping can affect the muscles and nerves from your shoulders up to the top of your head, causing headaches.
Choose Dr. Milestone, the migraine and headache doctor in New Jersey who can provide state-of-the-art, drug-free pain relief for migraines, headaches, TMJ and sleep apnea and help you get your life back.