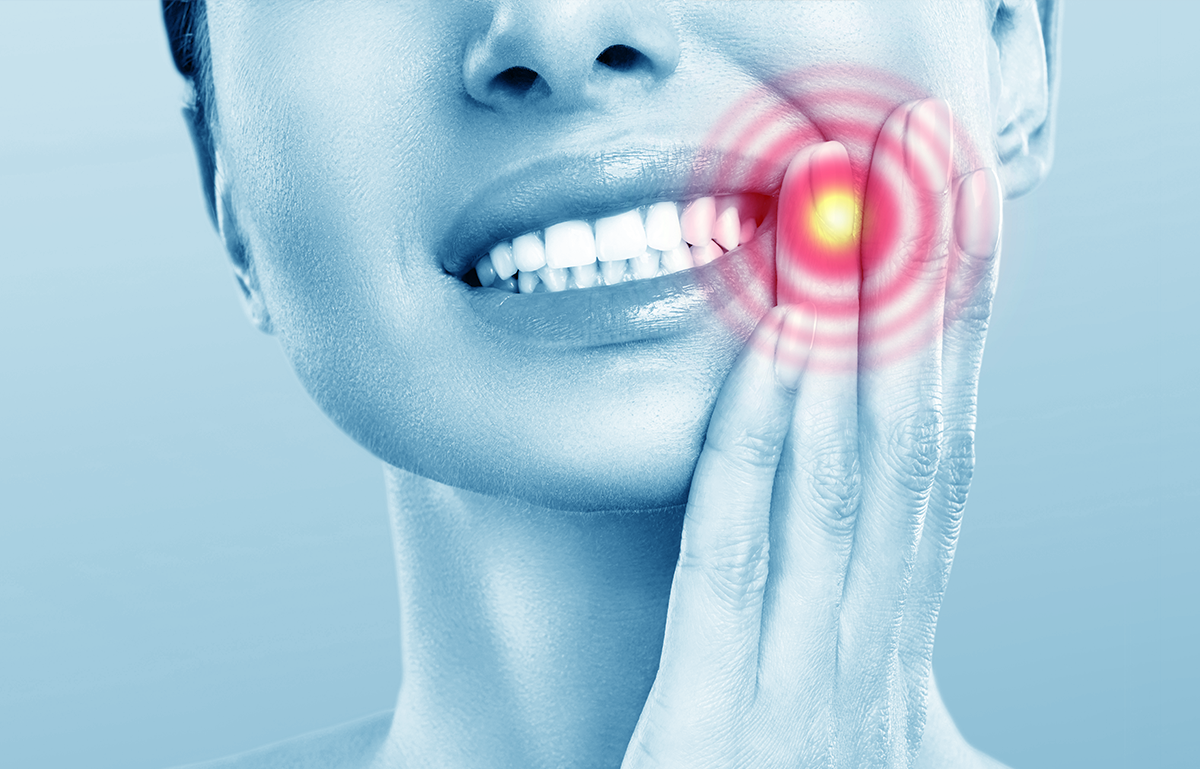 Searching for "TMJ Treatment near me?" If you live near West Orange, NJ and Bergen County, The Migraine Center of N.J. in Paramus is here to help!
Whether you have TMJ, Tinnitus, migraines, or headaches, we can offer comfortable, effective, long-lasting relief. So, you no longer have to live with the many symptoms anymore. 
Sadly, as many as ten million Americans suffer from TMJ issues. As you know, living with TMJ can greatly lower your quality of life. 
Fortunately, new technology can eliminate the pain and discomfort, allowing you to get back into life again.
Make TMJ Symptoms a Thing of the Past
People who suffer from TMJ may not be aware they have the disorder. Many times, the diverse symptoms aren't correctly attributed to TMJ, the temporomandibular joint on each side of the jaw.
Migraines

Headaches

Chewing difficulty

Clicking sound when you open or close your mouth

Tinnitus (ringing sound in your ears)

Neck and shoulder pain

Earaches

Facial swelling

Toothaches

Dizziness
This wide range of symptoms can originate with problems in the jaw and extend through muscles and nerves out into the ear, neck, shoulders, and head.
Eliminate Pain in 12 Weekly Visits or Less
Thanks to advances in technology, you can finally begin living without chronic pain and discomfort from TMJ. After a 20-minute exam in our Paramus, NJ office, Dr. Milestone can determine if you're a candidate for treatment. Then, in 12 or fewer weekly visits, lasting about an hour, you can begin to live pain-free.
Drug-Free, Painless Therapy
After precisely zeroing in on the root of your symptoms, Dr. Milestone can begin offering specialized treatments. Best of all, these completely safe FDA-cleared treatments are painless, needle, and drug-free. So, if you've been regularly taking painkillers to treat your symptoms, you could finally find you don't need them anymore.
Even better, the success rate from treatment is extremely high. Amazingly, 95% of practices in the U.S. that use these methods with properly diagnosed patients report success. Check out our patient testimonials and see what people are saying about us. 
And, these treatments are also effective for treating:
Headaches

Migraines

Tinnitus (ringing in the ears)

Vertigo and dizziness
Learn more about how the wide range of specialized treatments here.
Then, call the experts in headache relief treatment serving New Jersey. Notably, we serve areas throughout New Jersey, including Paramus, NJ, Oradell, NJ, Fairlawn, NJ, River Edge, NJ, and the Bergen County, NJ area.
Please, contact the Migraine Center of New Jersey today, and say goodbye to your TMJ symptoms.
Call us now at (201)-845-8411.
---
Tags: tmj, TMJ Pain Relief, TMJ Relief NJ