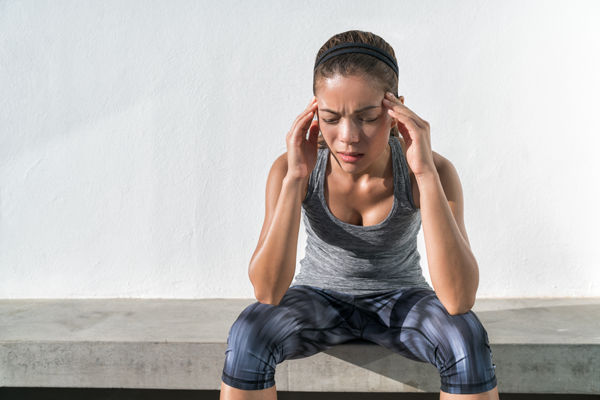 We treat the source of your headaches for long-lasting headache relief
Did you know that headaches affect 28 million Americans and are a major cause of missed work? Headaches and migraines are actually an enlargement of the blood vessels in the brain. Generally described as intense throbbing or pounding pain on one side of the head, migraines and headaches can sometimes be accompanied by nausea, vomiting, diarrhea, cold hands or feet and sensitivity to light. We understand that real, drug-free, long-lasting headache relief often seems like a pipe dream. But it's not.
At the Migraine Center of New Jersey in Paramus, NJ, we develop a headache relief program specific to your needs that treats the source of your headaches, not just soothes the symptoms, granting you long-lasting relief.
Take your life back from constant headaches
The Migraine Center of NJ helps patients eliminate or manage their headaches, including intense migraine headaches. Many of our Headache Relief patients thought they had "tried everything" — which usually means a frustrating cycle of drugs and side-effects with little or no results. What's different about our form of headache relief treatment is that, rather than simply treating the symptoms with painkillers, we treat the source of the problem, guaranteeing you long-lasting relief.
Get real Headache Relief in the 07652 area today
If you've been suffering from headaches and you work or live in or near Paramus NJ,07652  we highly recommend you come visit us at the Migraine Center of New Jersey. Contact the Migraine Center of New Jersey today at: 201-845-8411
---
Dr. Milestone and the team at The Migraine Center of New Jersey are experts in headache relief. If you have any questions pertaining to headache relief, migraine relief, TMJ treatment, or sleep apnea in Paramus, NJ, Oradell, NJ, Fairlawn, NJ, River Edge, NJ, Bergen County, NJ or the 07652 zip code area, or would like to schedule a complimentary consultation with Dr. Milestone contact The Migraine Center of New Jersey at: (201)-845-8411
---
Tags: bergen county nj, Bergen County, NJ, headache relief Bergen County NJ, Headache Relief in 07652, headache relief Paramus NJ, headache Relief Ridgewood NJ, new jersey, nj, paramus, paramus nj, passaic, passaic nj, ridgewood, ridgewood nj, rutherford, rutherford nj, saddle brook, saddle brook nj