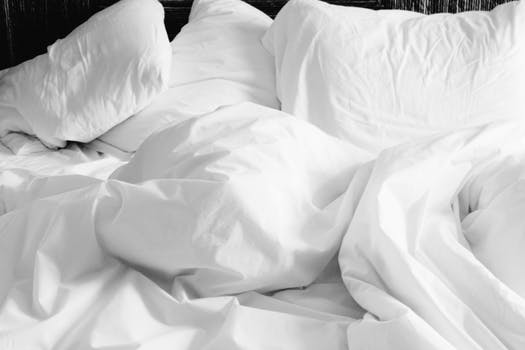 Everyone has trouble sleeping occasionally. But if you deal with sleep problems on a regular basis, you may be suffering from a sleep disorder, and in need of visiting with a sleep doctor.
Dr. Milestone and our team at The Migraine Center of New Jersey understand the importance of a good night's sleep. We are dedicated to providing our patients in Paramus NJ and Bergen County NJ with the treatment necessary to stay well rested.
Sleep Doctor Near Me In Paramus NJ
What Is A Sleep Doctor?
A sleep doctor is a health professional specialist who is educated and trained in the field of sleep, sleep disorders and sleep-related conditions. Dr. Milestone and our team will evaluate your sleep history, prior treatment, and existing levels of airway obstruction to determine effective treatment options.
What Can A Sleep Doctor Treat?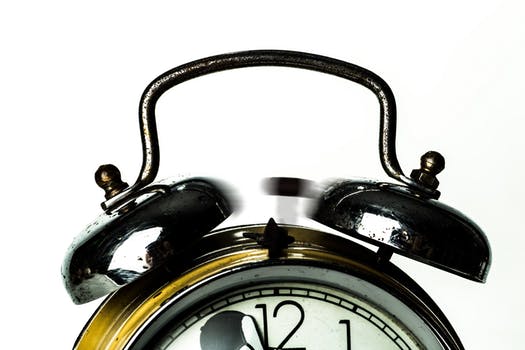 Sleep doctors can treat a broad range of sleep disorders including sleep apnea, insomnia, snoring, fatigue, and more. Sleep apnea is a condition in which breathing repeatedly pauses while sleeping. This pause of breathing causes your body to wake up, which can disrupt sleep constantly throughout the night. Although, sleep apnea can do more then have you feeling tired when left untreated. These sleep interruptions can also contribute to other health issues including:
Depression
Acid reflux
Memory loss
High blood pressure and blood sugar levels
Asthma and breathing issues
Liver problems
Heart disease
Diabetes
Signs You Need To Visit A Sleep Doctor
Many people may not even be aware they suffer from a sleep disorder. If a significant other or family member has complained about your snoring or breathing during sleep, or if you wake up still feeling tired, a sleep doctor such as Dr. Milestone may be able to help. A New Jersey sleep doctor is fully qualified to treat any of the following symptoms:
Difficulty sleeping or insomnia
Loud snoring
Waking up short of breath
Choking or snorting sounds during sleep
Morning headaches
Falling asleep unintentionally
Extreme drowsiness

Finding A Sleep Doctor Near Me In Paramus NJ
Dr. Milestone and the team at The Migraine Center of New Jersey are experts in sleep apnea. If you have any questions pertaining to sleep apnea, insomnia, headache and migraine relief, or TMJ treatment in Paramus, NJ, Oradell, NJ, Fairlawn, NJ, River Edge, NJ, Bergen County, NJ, or would like to schedule a complimentary consultation with Dr. Milestone contact The Migraine Center of New Jersey at: (201)-845-8411.
---
Tags: Headaceh Relief Fairlawn NJ, headache doctor, Headache Pain, headache relief Bergen County NJ, Headache Relief Fairlawn NJ, Headache Relief Hudson County NJ, Headache Relief in Bergen County NJ, Headache Relief in Fairlawn NJ, Headache Relief in Peramus NJ, Headache Relief Jersey City NJ, Headache Relief NJ, How to treat sleep apnea, migraine doctor in NJ, Migraine Pain Relief, Migraine Pain Treatment Bergen County NJ, Migraine Pain Treatment Fairlawn NJ, Migraine Pain Treatment Paramus NJ, Migraine Pain Treatment Ridgefield NJ, Migraine Pain Treatment River Edge NJ, obstructive sleep apnea, Sleep apnea, sleep apnea bergen county nj, sleep apnea causes, sleep apnea essex county nj, sleep apnea fairlawn nj, sleep apnea new milford nj, sleep apnea oradell nj, sleep apnea paramus nj, sleep apnea passaic county nj, sleep apnea ridgewood nj, sleep apnea rochelle park nj, sleep apnea rutherford nj, sleep apnea saddle brook nj, sleep apnea symptoms, sleep apnea test, Sleep apnea treatment, sleep apnea treatment bergen county nj, sleep apnea treatment fairlawn nj, sleep apnea treatment new milford nj, sleep apnea treatment oradell nj, sleep apnea treatment paramus nj, sleep apnea treatment ridgewood nj, sleep dcotor Paramus NJ, sleep doctor, sleep doctor Bergen County NJ, sleep doctor Essex County NJ, sleep doctor Fairlawn NJ, sleep doctor New Milford NJ, sleep doctor Passaic County NJ, sleep doctor Ridgewood NJ, sleep doctor Rochelle Park NJ, sleep doctor Rutherford NJ, sleep doctor Saddle Brook NJ, tmj bergen county nj, TMJ Fairlawn NJ, tmj oradell nj, tmj paramus nj, tmj passaic nj