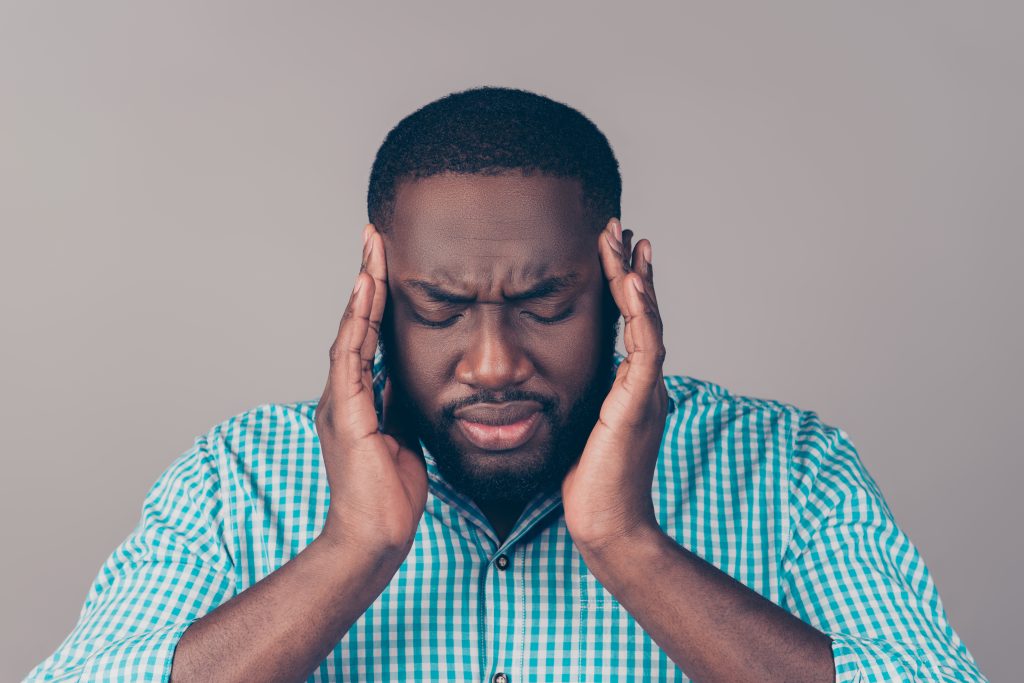 If you are one of the many of Americans who suffer endlessly from chronic migraines in Bergen County of NJ, there are new treatment options for migraine relief available to you. Today, we understand better the role that the mouth, jaw and improper bite alignment plays in the cause and frequency of Migraines. Here at The Migraine Center of New Jersey, we approach migraines from many angles to restore your quality of life. We understand that Migraine pain can be debilitating, wrecking your daily life and ruining your ability to concentrate. After a thorough, advanced examination of your Migraine symptoms, we can determine exactly what is causing your chronic migraines and assemble a successful treatment plan just for you.
Why Visit The Migraine Center of NJ for Migraine Relief?
Ongoing and chronic migraines, tension-type headaches, and face, jaw, and neck area pain could be interconnected. The cause could be unbalanced forces in your mouth that affect the muscles of these areas, which leads to changes in the chemical and nerve reactions that cause chronic pain. Dr. Milestone and the TruDenta system use clinically proven devices derived from sports medicine that are used to assess, evaluate, treat, and relieve migraine and head pain.
How Do We Treat Migraine Relief?
Our Migraine Relief program is a drug-free, needle-free, and pain-free system to provide long-lasting migraine pain relief.
The life-changing, therapeutic treatments have been effective in thousands of patients suffering from the painful symptoms of chronic headaches, migraines, and many other painful conditions.
What should I expect from a Migraine Relief Exam?
A computerized measurement of the force balance in your mouth on a tooth-by-tooth basis
A computerized measurement of the disability of your muscle movements
Mouth movement measurements
With these easy and painless tests, Dr. Milestone can see what's causing your migraine symptoms. The remainder of your comprehensive migraine pain examination helps you and Dr. Milestone pinpoint other related areas of mouth health, muscle health, tooth-related issues, and other potential problem areas that will be treated during your Migraine Relief Therapy.
Only Trained TruDenta Doctors, such as Dr. Milestone use this unique combination of assessment technology and education that often leads to immediate migraine symptom resolution for patients.
What is the Migraine Pain Relief System Treatment Used by Dr. Milestone?
In-office treatment involves a personalized program of gentle light therapy, electrical stimulation, muscle manipulation, and ultrasound therapy.
Patients also follow a specific at-home continuing care program, with exercises to be done between treatments and an orthotic to be worn for a short period of time to provide control over their pain relief.
Don't wait any longer to receive long-lasting migraine relief. If you're ready to leave you're migraines behind, contact the Migraine Center of New Jersey in Bergen County, NJ today at: 201-845-8411
---
Dr. Milestone and the team at The Migraine Center of New Jersey are experts in headache relief. If you have any questions pertaining to headache relief, migraine relief, TMJ treatment, or sleep apnea in Paramus, NJ, Oradell, NJ, Fairlawn, NJ, River Edge, NJ, or Bergen County, NJ, or would like to schedule a complimentary consultation with Dr. Milestone contact The Migraine Center of New Jersey at: (201)-845-8411