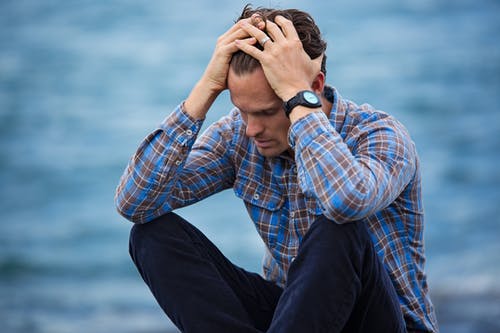 Migraine headaches consist of an intense throbbing sensation in one area of the head. The symptoms of a migraine may cause significant pain for hours to days. Some migraines are accompanied by sensory warning symptoms, such as flashes of light, blind spots, or a tingling sensation in arms or legs.
What Causes Migraine Headaches?
At The Migraine Center Of NJ, we are able to accurately determine the issue that is behind your migraine and headache symptoms. Many studies show that 80% of all migraines and headaches are dental related. Our system is FDA-approved and provides the ability to evaluate a patient's head, neck, ears, and jaw to find the direct source of pain. Although, one of the leading causes of migraines is a malocclusion or misalignment. When the top and bottom teeth aren't aligned properly, the pressure from biting down and chewing results in radiating pain throughout the head. As a result, your body often confuses this head pain as a migraine.
What Are The Symptoms of Migraine Headaches?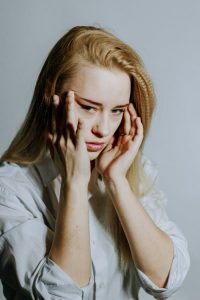 Migraine symptoms vary for every person. There are different types of migraines, so not everyone experiences each symptom. Being there is no specific test for migraines, it is important to keep track of migraine symptoms. It is important to visit a migraine specialist in order to receive a professional diagnosis because several migraine symptoms may also be signs of other serious diseases or disorders. The most common migraine symptoms include:
Throbbing/pulsating pain
Sensitivity to light
Nausea/vomiting
Pain on one side
Blurry vision
How To Get Rid Of Migraine Headaches
Patients who suffer from frequent headaches and migraines often suffer many symptoms that affects your daily routine. Dr. Milestone provides solutions to headaches and migraines, as well as educating patients about the direct causes or contributing factors. Certain lifestyle choices do play a part in causing the problem such diet and stress level.
Finding Out What You Need To Know About Migraine Headaches
In conclusion, our team at The Migraine Center Of NJ are experts in migraine treatment. We are here to answer any questions or concerns you may have regarding migraines or headaches in Paramus NJ, Oradell NJ, Fairlawn NJ, River Edge NJ, and the surrounding areas of Bergen County NJ. Contact The Migraine Center Of NJ today to arrange a complimentary consultation. Call now 201.845.8411.
---
Tags: migraine headaches, Migraine headaches Fairlawn NJ, Migraine headaches Oradell NJ, Migraine headaches Paramus NJ, Migraine headaches Rivers Edge NJ