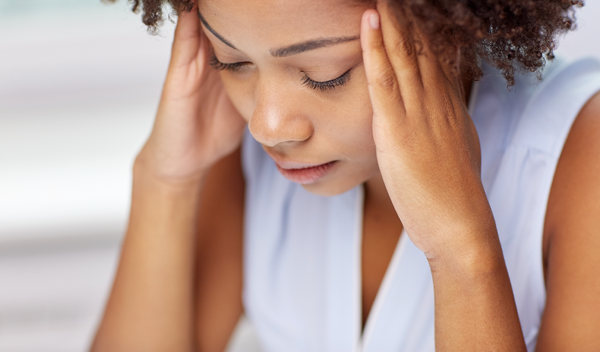 What Causes Migraines?
The Migraine Center Of NJ uses advanced technology and second to none experience to accurately diagnose the underlying cause behind migraine symptoms. Interestingly, studies now point toward 80% of all migraines and headaches being symptomatic of dental issues. Our unique system is FDA-approved and provides a direct evaluation of the common problem areas patients experience. This evaluation includes screening your head, neck, ears, and jaw. This makes it easy to restore your quality of life by accurately diagnosing the cause of your migraine, and determining the best solution.
Today, we have a much greater understanding of the role which the mouth, jaw and bite alignment plays in causing migraines. Here at The Migraine Center of New Jersey, our top migraine treatment doctor, Dr. Milestone, understands that migraine pain can be excruciating. Migraines wreck the quality of your daily life, ruining your ability to concentrate, and making everyday tasks unachievable. After our advanced examination of your Migraine symptoms, we can determine exactly what is causing your chronic migraines. We diagnose and assemble a successful treatment plan just for you.
Millions of People Experience the Pain of Migraines
It is common for people to experience the symptoms associated with migraines, it is also entirely possible to achieve relief. One of the leading causes of migraines is malocclusion or misalignment of teeth. Top and bottom teeth may not be aligned properly, resulting in pressure caused by biting down. This action typically results in pain radiating throughout the head. This pain often results in your body picking up these signals and interpreting them as a migraine.
If you are experiencing frequent and or painful headaches, these may be classified as migraines. Luckily, The Migraine Center of NJ is here to serve you! Contact us today, and continue living your best life, free from pain. We have helped countless individuals, and now we are ready to help you! We are conveniently located at 27 Madison Avenue Paramus, NJ 07652.
---
Tags: Headache Treatment, Headache Treatment in Paramus NJ, migraine relief, Migraine Relief Paramus NJ, Migraine Treatment, Migraine Treatment Paramus NJ