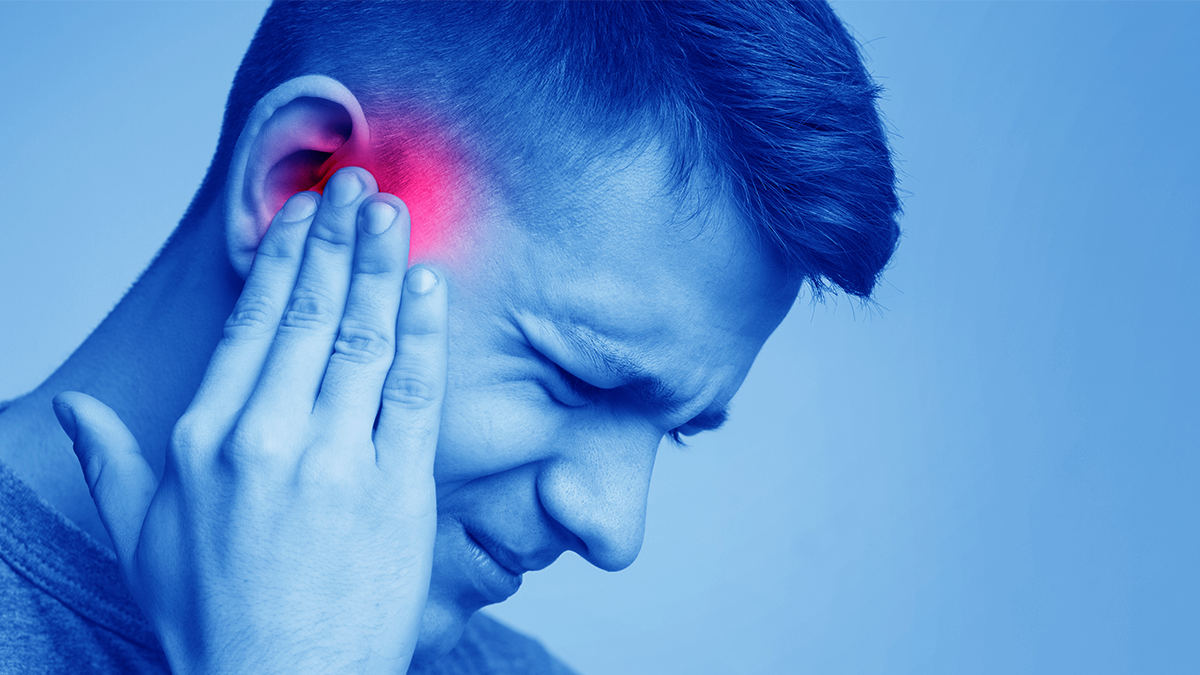 What is the most effective treatment for Tinnitus? Unfortunately, the ringing sound in one or both ears affects up to 20% of people. Generally, Tinnitus affects more male adults. Usually, nobody but you can hear the phantom sounds. However, the hard-to-describe sensations can disrupt daily life in an all-too-real way.
Firstly, for effective treatment, you have to determine the underlying cause, which varies by individual. Sometimes, it's due to hearing loss, ear infections, medications, or head or neck injuries. However, there are also uncommon causes, including chronic health conditions.
Often, Tinnitus is related to the imbalances of the Temporomandibular joint in the jaws. These joints on each side of your head in front of your ears can cause Tinnitus symptoms and related TMJ disorder.
Remember, if you are one of the millions of people who have Tinnitus, you don't have to live with it. By reaching out to a specialist, you can get the relief you deserve. At the Migraine Center of NJ, we provide gentle and effective relief after determining the problem's underlying cause.
Amazingly, you can get long-lasting relief that doesn't involve drugs, needles, invasive techniques, or pain.
Most Effective Treatment for Tinnitus
Now, let's look at, "What is the most effective treatment?" As noted, it depends on the underlying cause. In some cases, chronic problems like rheumatoid arthritis, diabetes, or autoimmune disorders may require treatment to alleviate associated Tinnitus.
However, in many cases, Dr. Milestone and the team can offer long-term relief using the advanced TruDenta system. After consulting with you about your health history, we will use the latest diagnostic technology for a precision diagnosis.
Notably, all TruDenta doctors have years of experience working with the delicate musculature of the jaw, neck, and head as dental professionals. Notably, Dr. Milestone has over three decades of experience as an award-winning New Jersey orthodontist. Understanding the complex underlying issues, he can design a custom treatment to alleviate Tinnitus, TMJ symptoms, and more.
Thus, if your case appears to be related to TMJ or imbalances in the jaws and muscles, relief may begin with the use of an orthodontic appliance. However, that's just one of a wide range of safe FDA-cleared therapies that offer highly-effective relief.
Dentists aren't generally the first healthcare professionals people think about when they experience facial pain or headaches, but they should be. https://t.co/sinaeLHJYW

— TruDenta (@TruDenta) January 9, 2020
Gentle, Effective Therapies
Next, after determining if your Tinnitus is related to imbalances in the jaws, muscle tension, or range of motion issues, we can begin a targeted therapy plan. Such proven therapies may include:
Trigger-point therapy
ultrasound
electro current pain relief
physical therapy
orthodontic appliance
After beginning treatment, patients report feeling relief they haven't had in many years. In some cases, patients can start to live free from symptoms. So, rather than resigning themselves to living with Tinnitus and TMJ symptoms, they can leave it behind once and for all.
For those with #tinnitus, it can seem like a never-ending battle to reduce your symptoms—but there are ways to treat its true cause. https://t.co/KHCQD8NYSv

— TruDenta (@TruDenta) June 4, 2019
Please, contact the Migraine Center of New Jersey today and find out more.
Call us now at (201)-845-8411 for Paramus. Or, call (973)-325-1777 for our West Orange location.
Dr. Milestone and the team at The Migraine Center of New Jersey are experts in Tinnitus relief. If you have any questions about headache relief, migraine relief, TMJ treatment, or sleep apnea in Paramus, NJ, Oradell, NJ, Fairlawn, NJ, River Edge, NJ, Bergen County, NJ, or West Orange, NJ, or would like to schedule a complimentary consultation with Dr. Milestone, contact The Migraine Center of New Jersey at (201)-845-8411.
---
Tags: Tinnitus Relief, tinnitus treatment, Tinnitus Treatment Bergen County NJ