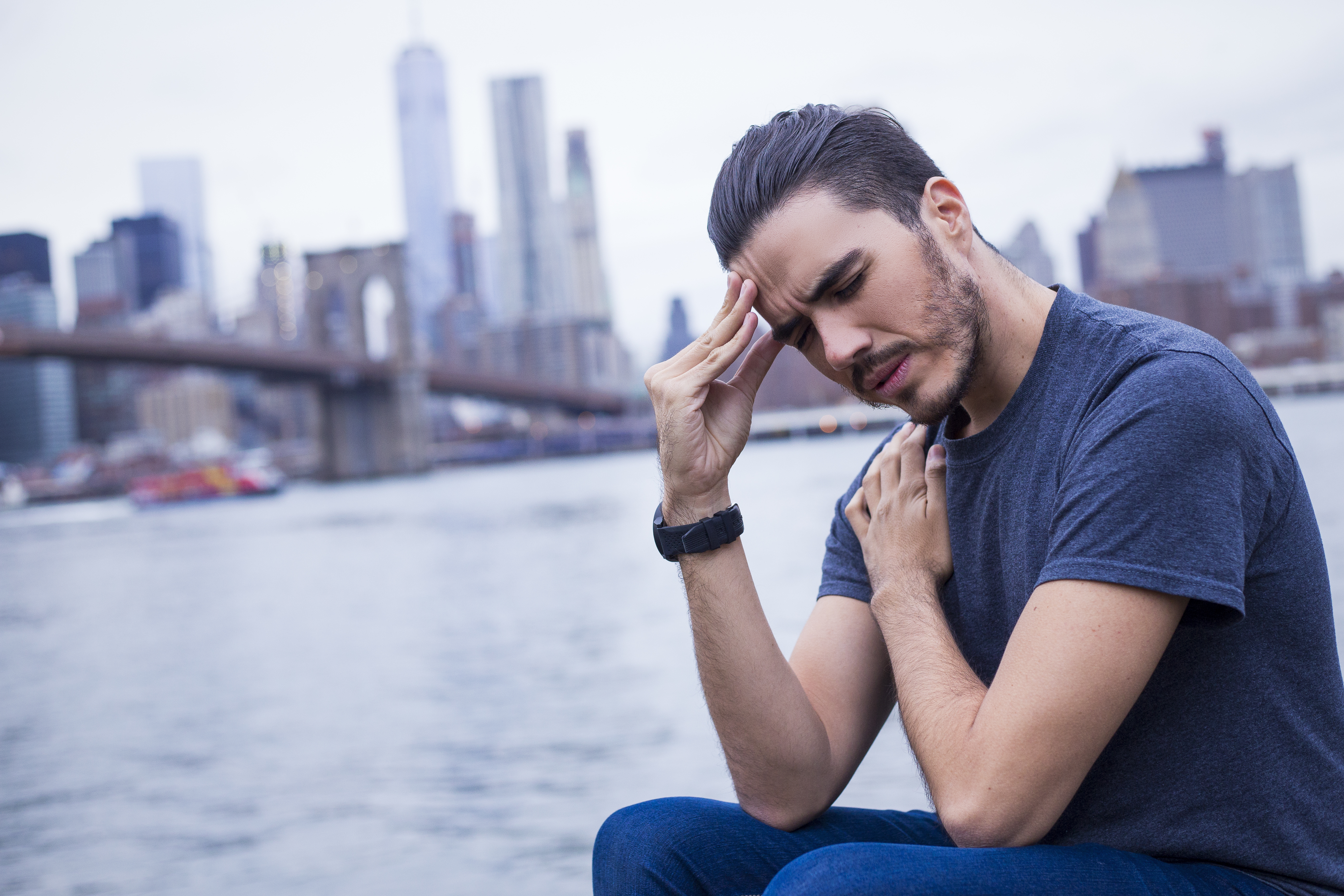 Are you experiencing painful and annoying headaches? Do they affect your ability to work, sleep, or perform everyday activities? Well, Dr. Matthew Milestone and the team at The Migraine Center of NJ near Union, NJ have a solution for you- the TruDenta system. Headache treatment with TruDenta is proven to cure your headaches and provide relief by treating hidden bite imbalances.
Assessment
To find out if you are a candidate for treatment with TruDenta, your doctor will administer an assessment to reveal the root cause of your headaches. The first step is a Bite Force Analysis; Dr. Matthew Milestone says that the jaw is one of the most complex joints in the body, and that TruDenta's "T-Scan" technology can determine if there are any discrepancies in the way that the jaw moves. The second step in your assessment involves a Range of Motion Analysis. This step will compare the movement of your head and neck to the healthy human's average mobility and pinpoint any differences that could be related to issues with the jaw. In the third step, you will complete a Headache History Form that will help your doctor make a better diagnosis and apply a focused treatment plan based on your past history of symptoms. Up next is the Muscle Exam, designed to identify trigger points in the muscles of the face and neck. One The Migraine Center of NJ associate mentions that this test will help your doctor locate any trigger points that cause stress and focus on them during physical therapy. Last, but certainly not least, is the Head Health Questionnaire. By knowing your history of trauma to the head, jaw, face, or neck, your TruDenta doctor can identify and rule out causes of your headaches by looking for certain events that are statistically more likely to cause dental imbalances.
Treatment
To actually treat your headaches and to stop them at the source, Dr. Matthew Milestone says that TruDenta uses four established natural treatment methods that are non-invasive and pain-free.
Ultrasound: Therapeutic exposure to ultrasound may reduce trigger-point sensitivity and has been designated as a clinical tool for treating myofascial pain. Ultrasound has also been shown to evoke pain-inhibiting effects on trigger points and return circulation to sore, strained muscles through increased blood flow and heat.
Trigger Point Therapy: TruDenta's progressive physical therapy process treats your symptoms through stimulation of the musculature, reducing muscle tension and clearing the way for additional rehabilitation. Trigger points can be painful and restrictive, and can interfere with the normal functioning of the jaw and neck.
Electrocurrent: By applying a painless, low-level electrical current to areas of pain or sensitivity, spasms of inflamed muscles may be reduced, nerves are stimulated, and intramuscular lactic acid build-up is reduced. This form of treatment is particularly effective in restoring normal range of motion to patients whose dental imbalances include restricted jaw movement.
Low-Level Laser: To promote the healing of chronic inflammation and pain caused by long-term dental disproportions, part of TruDenta's therapy system uses low-level cold laser therapy. This painless treatment is effective in decreasing pain, accelerating the healing of muscle and joint tissue, as well as improving the typical range of motion for the patient.
If you've been seeking a doctor who can effectively cure your headaches through treatment with TruDenta, then your search is over! Dr. Matthew Milestone and the The Migraine Center of NJ team have the experience and knowledge that you need in order to overcome painful and annoying headaches brought on by issues with the head, jaw, or neck. For any questions, concerns, or to schedule an appointment with Dr. Milestone, feel free to call The Migraine Center of NJ near Union, NJ at 201-845-8411!
---
Tags: bergen county nj, Bergen County, NJ, new jersey, nj, paramus, paramus nj, passaic, passaic nj, ridgewood, ridgewood nj, rutherford, rutherford nj, saddle brook, saddle brook nj